Pollinator License Plate Online Auction March 21st-29th!
March 13, 2020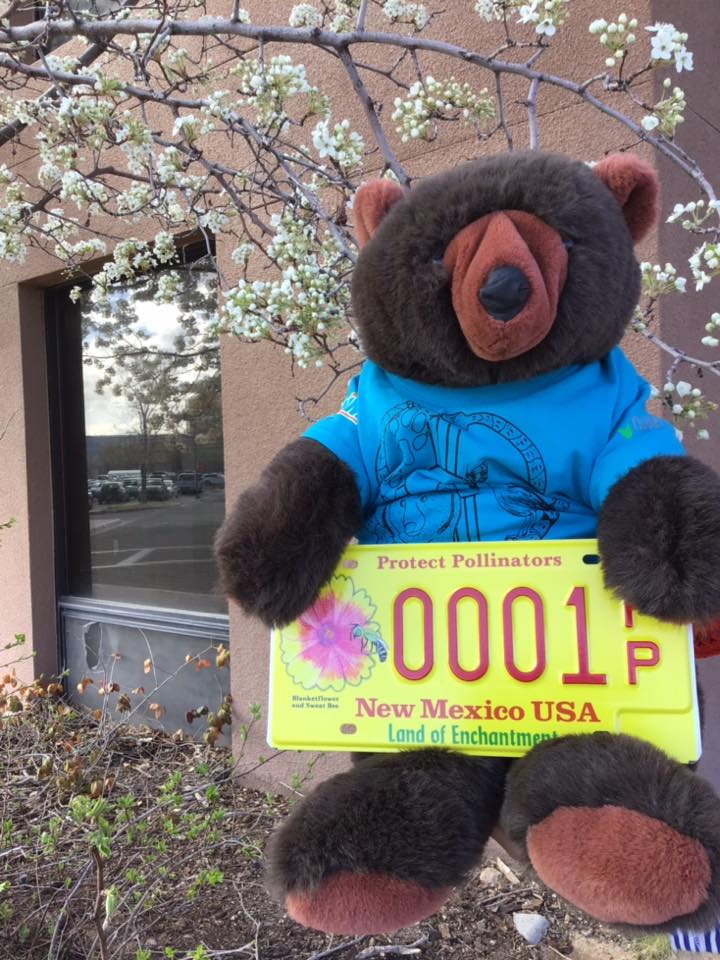 UPDATE: THANK YOU to all who participated in the online auction! We raised over $3000 to support Wild Friends' programs in New Mexico schools.
NEW! Preview the Pollinator License Plate online auction, coming March 21st-29th! Support native plants and pollinators AND civics and science education. You'll receive one of the first Pollinator Protection license plates, hot off the presses! Proceeds support Wild Friends' award-winning educational program for grades 4-12. Anyone can participate, even if you don't live in New Mexico (or don't have a car)!
We will auction plates numbered 0001-0100 (with some exceptions). Bids start at $50 for numbers 1-10, $25 for numbers 11-100.