Wild Friends Students Educate the Public about Pollinator-Friendly Plants!
May 7, 2018
This spring, Wild Friends students across New Mexico worked to improve and increase habitat for pollinators through the Pollinator-Friendly Plant Labelling Project.  Rio Rancho Middle School and Guadalupe Montessori School in Silver City contributed fabulous art and research to the plant brochure.  Wild Friends students from five schools visited nurseries in Farmington, Silver City, and Albuquerque.  Thousands of pollinator-friendly plant guides and plant stakes were distributed to 20 local nurseries in 9 communities across New Mexico!  The nursery owners have told us they thrilled to have this informative, colorful resource to share with their customers.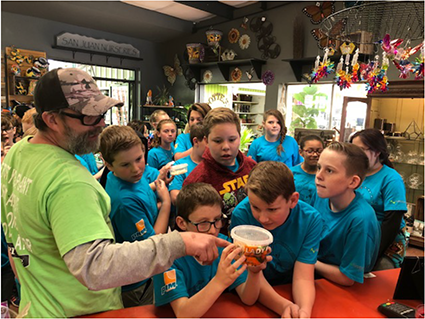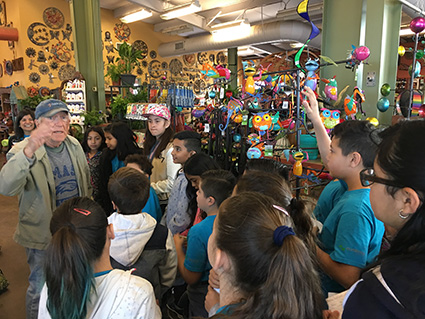 We have also distributed the brochure to botanical gardens, nature centers, cooperative extension offices, and all of our New Mexico state legislators!  Educators and customers have told us, "Wow! These are beautiful!" and "This is absolutely awesome and is greatly appreciated!" and say they will use them to educate people on hikes, garden tours, at pollinator festivals, and elsewhere!
This work was the result of SJM4, a memorial written by Wild Friends students and passed by the NM State Legislature in 2017.