How to Join Wild Friends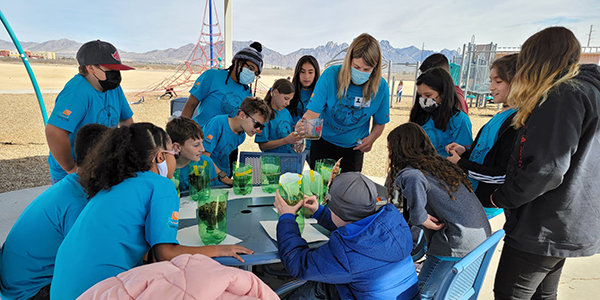 How to Apply 
Wild Friends can only accommodate a limited number of schools each school year, so admission to our program is based on an application process. We open our online teacher application around April and close the application mid-May. We notify all applicants of their status before the end of the school year and if you are not selected you will either join our waitlist or we will use your existing application for the next application cycle.
The application period for the 2023-24 school year has closed.
Please check back in April 2024 to apply for the 2024-25 school year.
Before You Apply
Before you apply, please make sure that Wild Friends is a good fit for your school, classroom, and students. Wild Friends is open to public and charter schools and serves grades 4-12. Wild Friends can only accommodate up to 100 students total for classroom activities and 30 students per school for the field trip to the NM State Capitol. If you teach multiple subjects or grade levels, consider only offering the program to a specific subject or grade level. When choosing 30 students to go on the NM State Capitol field trip, some of our previous teachers have selected students through a raffle, student elected peers, and a writing contest based on interest.
Wild Friends is a unique program that requires support from you throughout the year in order to create a successful experience for your students. To ensure our program is a good fit for your classroom, please review what we will need from you as a Wild Friends teacher:
Accommodate Wild Friends lessons throughout the year (Wild Friends staff can help teach some of the lessons below):

Topic introduction and topic voting (Aug.)
Science Lesson(s) (Sept. – Oct.)
Legislative Drafting (Nov.)
Civics Lesson(s) (Nov. – Dec.)
Practice Session (Jan.)
Letter Writing (Jan. – Feb.)

Coordinate field trips with Wild Friends staff (Jan.- May)
Accompany students and organize chaperones for the NM State Capitol field trip (Jan. – March)

Note: For your students to participate in any legislative activities in January through March, including the field trip to the NM State Capitol, your students must complete all required science and civics lessons along with a practice session.

Communicate with us throughout the year so we can offer the best program experience!
For more information about our program, please watch the video below or review our FAQ page. Please contact us if you have any questions.