Wild Friends Creates a Pollinator-Friendly Plant Guide!
March 19, 2018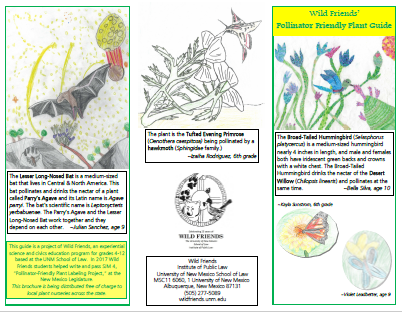 Are you looking for pollinator-friendly plants for your garden? Wild Friends students and staff created this Pollinator-Friendly Plant Guide to New Mexico native plants. Enjoy vibrant student art and learn about how to attract and support pollinators.
Wild Friends will distribute the brochure free of charge to local nurseries and organizations across the state. Contact us if you would like some for your organization.