Wild Friends Student-Led Projects and Legislation
2018 Pollinator-Friendly Plant Labelling Project
During the 2017-2018 school year, Wild Friends students worked to improve and increase habitat for pollinators through the Pollinator-Friendly Plant Labelling Project. Students researched pollinator-plant pairs and contributed art and information to the Wild Friends Pollinator Friendly Plant Guide, and shared the guide with nurseries in Farmington, Silver City, and Albuquerque. Thousands of pollinator-friendly plant guides and plant stakes were distributed to 20 local nurseries in nine communities, as well as to botanical gardens, nature centers, and cooperative extensions across New Mexico! This work was the result of SJM4, passed by the NM State Legislature in 2017.
2017 Memorial - Pollinator Friendly Plants SJM 4 - PASSED!
After weeks of letter writing, testifying, and advocating with legislators, SJM 4 became law on March 3, 2017. This memorial will help protect pollinators in New Mexico by increasing habitat and educating the public and implementing a voluntary plant labeling project at local nurseries around the state; have a pollinator friendly garden planted at the Roundhouse; and have Governor Martinez declare a second Bee Aware Day.
2016 Memorial - "Bee Aware Day" - SJM6—SM 103 - Congratulations!
SJM 6 passed the Senate after being amended in the Senate Conservation committee, but ran into trouble in the House Agriculture, Water and Wildlife committee.Our sponsor, filed a nearly identical memorial (SM 103) with only days to go. After passing the Senate Conservation committee a second time, this time on the "consent calendar," it then headed to the Senate floor, and with less than two hours before the Legislature adjourned, it passed 36-0. Way to go, Wild Friends! You wrote letters, testified, and spoke with legislators about the dangers facing bees, and their importance to agriculture, our economy, and our ecosystem.
2015 Study Protecting Wildlife From Drones-SM 91 & HM 81—PASSED!
It was an interesting year at the New Mexico Legislature! We started with SB82, PROHIBITING THE USE OF DRONES IN HUNTING, but at our first hearing, the committee took out some important elements that would not protect wildlife. The Wild Friends took an emergency vote, and decided to kill the bill and create a memorial that would recommend a study to protect non-game wildlife from drones. The two memorials, SM 91 and HM 81, both passed the House of Representatives and the Senate just one week before the session ended. Well Done!!
Check out Ladera Elementary School and their Drone pictures!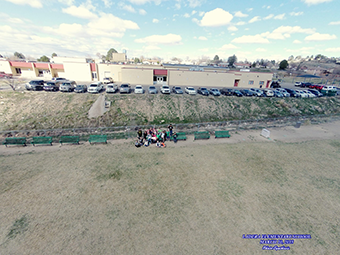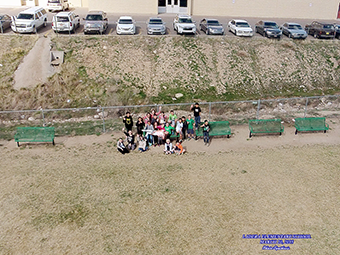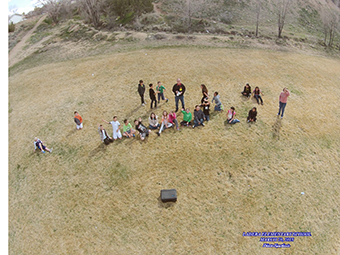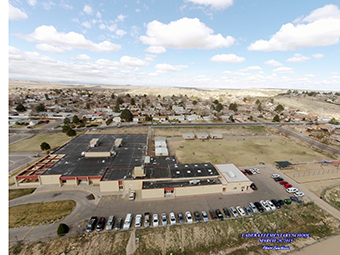 2014 Memorial – Poaching - Successful Again!

In 2014, the Wild Friends had worked a memorial on Poaching, in support of NM Game & Fish efforts to increase the penalty for certain poaching to a "4th degree" felony. What is poaching? It is illegally catching live animals or killing animals. A person who illegally kills wildlife is called a poacher. The illegal killing of wildlife, otherwise known as poaching, has become the world's most profitable crime activity behind drugs and guns. Poaching has driven many species to the point of extinction. Because wildlife belongs to all of us, poachers are stealing something of enormous value from us all. Good luck, Wild Friends!
In 2013, the Wildlife Safety Zone Memorial
In 2013, Wild Friends had done it again!  HM 1 and SM 11 have both been unanimously passed by the House of Representatives and the Senate, thanks to the hard work of Wild Friends students from across New Mexico.  Students met with legislators, wrote letters, and testified at committee hearings and on the floor, impressing everyone they met.  New Mexico may soon have more wildlife safety zones, protecting both animals and humans, because of the students' dedication and hard work.  Way to go, Wild Friends!  And many thanks to our legislative sponsors, Rep. Mimi Stewart and Sen. Howie Morales. The last initiative on this project was in 2011 when we created a memorial for a wildlife safety zone pilot project for Dept. of Game and Fish and Dept. of Transportation to create a pilot project to reduce animal-vehicle collisions in one area of the state. Now, the state agencies need another memorial to update their data so that the project can one day soon expand to the entire State of New Mexico.
Update! - As a result of our 2013 memorials on wildlife safety zones, NM Game and Fish has received funding to build a wildlife safety zone! The funded project will put three miles of fencing on I-25 through Raton; a second project will involve five miles of fencing near Cuba, and will funnel wildlife below the highway at two bridges over the Rio Puerco, and has a "strong chance" of being funded. Mark Watson from NMGF says,"hats off to Wild Friends!" These are real, on-the-ground results that will save both human and wildlife lives, and the students should be proud! FYI, the photos are from the first wildlife culvert in NM, which is being used as a model for the Rio Puerco project.
In 2012, The Children's Outdoor Bill of Rights Memorial
A memorial asking the state to recognize the rights of children to have access to outdoor activities, and encouraging state agencies to develop outdoor programs for children. The memorial is HM 3 in the House and SM 10 in the Senate.
In 2011, Wildlife Safety Zone Memorial
HJM 10 asks state agencies to work together to create a pilot project for a wildlife safety zone in an area of high wildlife-vehicle collisions. This project could save countless animal and human lives, avoid injury and reduce costs to individuals and the state. Read this informative memorial http://www.nmlegis.gov/Sessions/11%20Regular/final/HJM010.pdf
In 2010, Native Pollinators Memorial
Legislation requesting state government agencies, public schools and colleges to use pollinator-friendly plants in landscaping projects. Read the memorials, House Memorial 4 and Senate Memorial 9.
Pdf versions of the memorials are on the NM Legislature's website:
House Memorial 4
Senate Memorial 9
In 2009, Wildlife Corridors and Identify Crucial Habitats Memorial
Wild Friends convinced the NM Legislature to support the identification of wildlife corridors and crucial habitats, using existing resources and the coordinated assistance of many diverse groups. Read this comprehensive and thoughtful Memorial, House Joint Memorial 4.
In 2008, Expand State Capitol Recycling Memorial
Wild Friends went to work on recycling as their 2008 legislative topic and helped pass Senate Joint Memorial 20.Congratulations!
In 2007, New Mexico an Energy Conservation Leader Memorial
House Memorial 64 lays out ways that state government and citizens can save energy to help slow the effects of climate change.
In 2006, Ban Computer Hunting Bill
New Mexico is now one of 21 states to ban the practice of hunting animals with computers. Confused? Read New Mexico's new ban on computer assisted hunting in Bill 157.
In 2005, Study to Increasing Penalties for Killing Game Bill
House Joint Memorial 18: We didn't quite make it this year but we shall return.
We almost squeaked through-- we came so close! 2004 House Joint Memorial 21 -- made it all the way to the final vote but time ran out and the legislature had to adjourn before the last vote could be taken
In 2003, State Butterfly Bill
The Hairstreak is now our State Butterfly!
In 2003, Reduce Wildlife-Vehicle Accidents Memorial
Thanks for House Joint Memorial 3.
In 2002, the Butterfly Memorial
In 2001, the Wildlife Violator Compact Bill
In 2000, Wildlife Violator Compact Memorial (English, Spanish)
In 1999, the Wild Animal Cruelty Prevention Memorial.
In 1998, the State Whooping Crane Day.
In 1997, the Anti-poaching Bill
In 1996, the Anti-Poaching Memorial.
In 1995, the Common Ground Memorial